The Frenchman behind one of several grassroots campaigns for the post-Brexit rights of the three million citizens of other EU countries living in Britain remembers the referendum as a "nightmare".
"Like many, I was convinced that we would win," 46-year-old Nicolas Hatton, who settled in Britain 21 years ago and is married to a British woman.
Hatton's reaction to the result of a vote in which he, like other Europeans living in Britain, was not allowed take part was "as if a relative had died".
The former marketing manager decided to take action.
He founded "The3Million", a pressure group for non-British EU nationals that now counts 7,000 members on its Facebook group and is planning a protest next month as Britain prepares to leave the EU.
At the group's first meeting in Bristol, the city in western England where Hatton lives, he said 200 people came "with plenty of questions on how we were going to live in a country that no longer wants us".
"We are not bargaining chips, we are people," reads a slogan on the group's website — a reference to a comment by a government minister who said EU expats were "one of our main cards" in Brexit negotiations.
Prime Minister Theresa May has said that she would like to give guarantees on the status of EU citizens in Britain but that that will depend on a reciprocal deal for the estimated 1.2 million Britons living elsewhere in the European Union.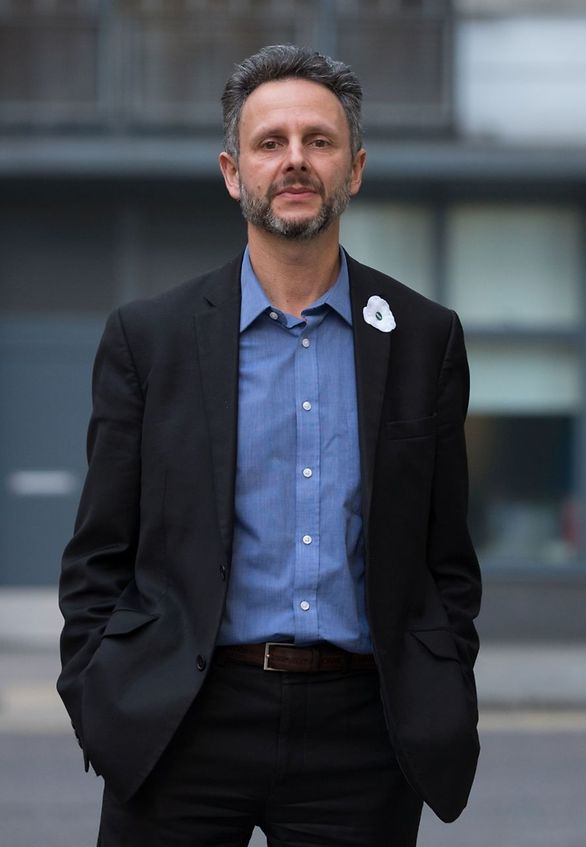 'Immoral' immigration system
Many Europeans who want to stay and have already been living in Britain for more than five years are trying to obtain status as permanent residents — the first step on the path to British citizenship.
But Hatton said it was "a bureaucratic nightmare requiring an 85-page-long application to be filled in".
Even then, the paper mountain has an uncertain outcome: 40 percent of demands are rejected, according to Hatton.
"It's immoral, you can't treat people like that," he said.
Along with other movements such as "New Europeans", Hatton has started to lobby lawmakers directly.
"We want them to approve a law that would guarantee there will be no worries for us about living, studying, working, retiring or accessing health services," Hatton said in an interview.
He said he hoped the Supreme Court in a ruling expected early next year would force a parliamentary vote before the government can invoke Article 50 — the formal procedure for leaving the EU.
May has said she will trigger Article 50 by March.
"It would be the opportunity to obtain an amendment to secure our rights," Hatton said.
Asked about the government's optimistic outlook about Britain's future outside the 28-nation bloc, he said: "I don't believe in a Brexit fairy-tale."
"It's better to expect the worst and to protect ourselves rather than hope that we'll wake up from an awful nightmare and that all will be well," he said.